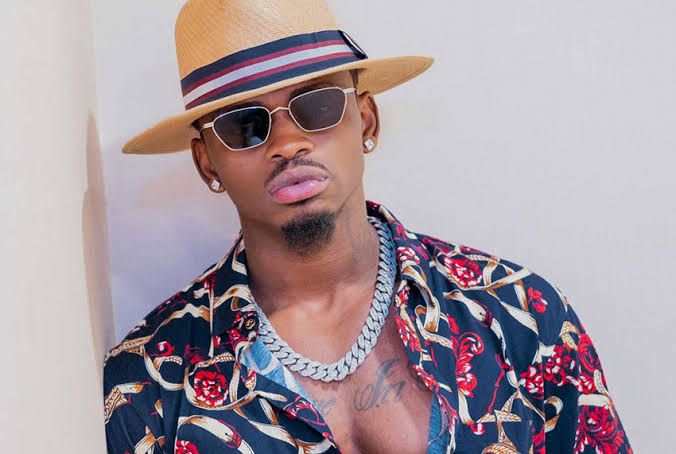 Diamond Platnumz had been scheduled to perform in Berlin Germany but it seems the promoters failed to pay the agreed amount making him cancel the show abruptly on the due Date 29th April 2023.
The fans who were eager and ready for Diamond Platnumz performance at the show were disappointed as made he made the cancellation at the last minute.
To make it worse the fans got to know the event was cancelled while at the show after seeing the post shared by Diamond Platnumz on his social media page.
The tickets to the event was going for 65 euros or Ksh 8,600 . I can imagine the pain the fans must be feeling.
Through his social media page he wrote
"Attention Diamond Platnumz fans,
We regret to inform you that i will not be able to perform at the Afro Fest event in Birlin as the promoter has failed to fulfill their obligations.

We understand that this news may be disappointing, and we apologize for any inconvenience this may have caused.We are working with the promoter to ensure that this issue is resolved as soon as possible.Thank you for your understanding "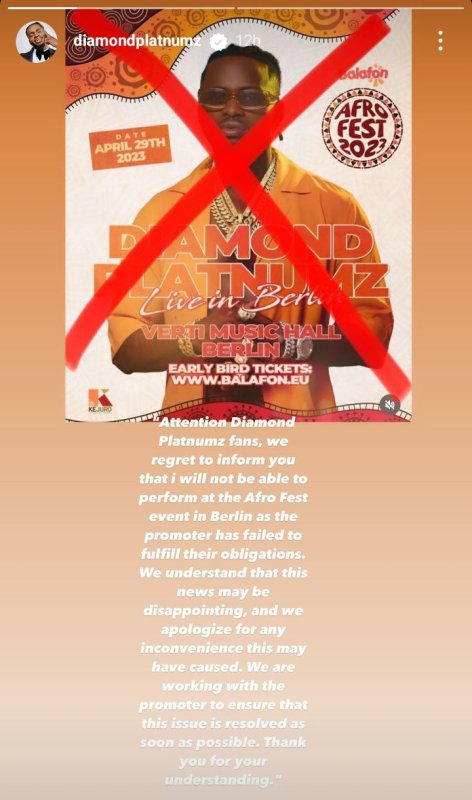 Last edited: