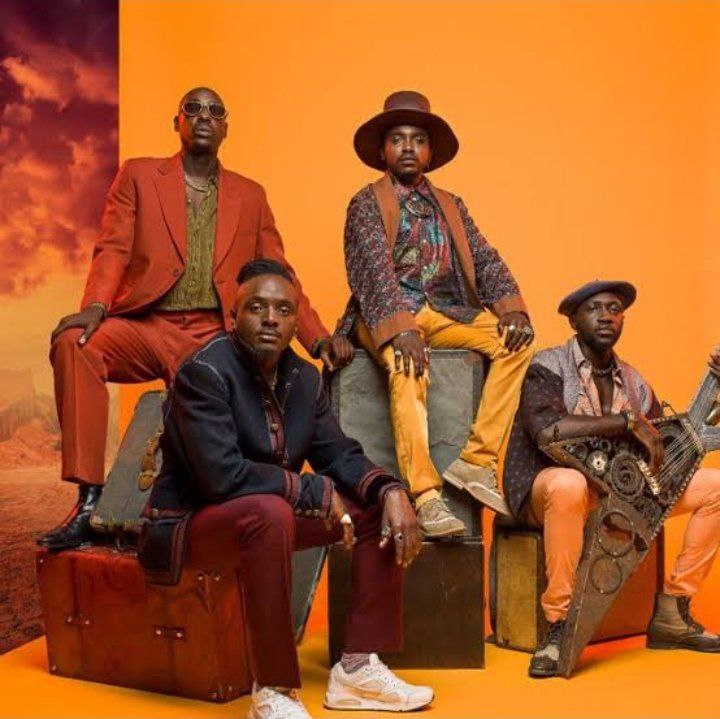 Sauti Sol are breaking up and have shared a touching message to the followers.
Through their Social Media page Sauti Sol shared below
.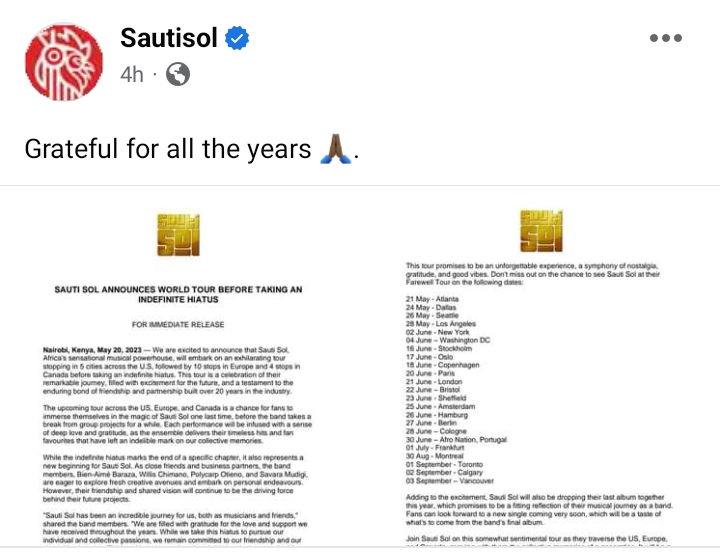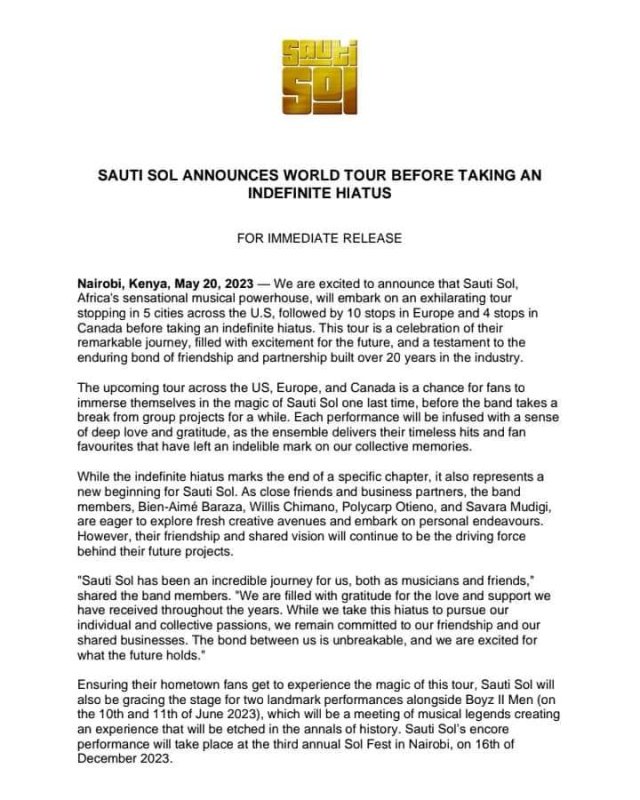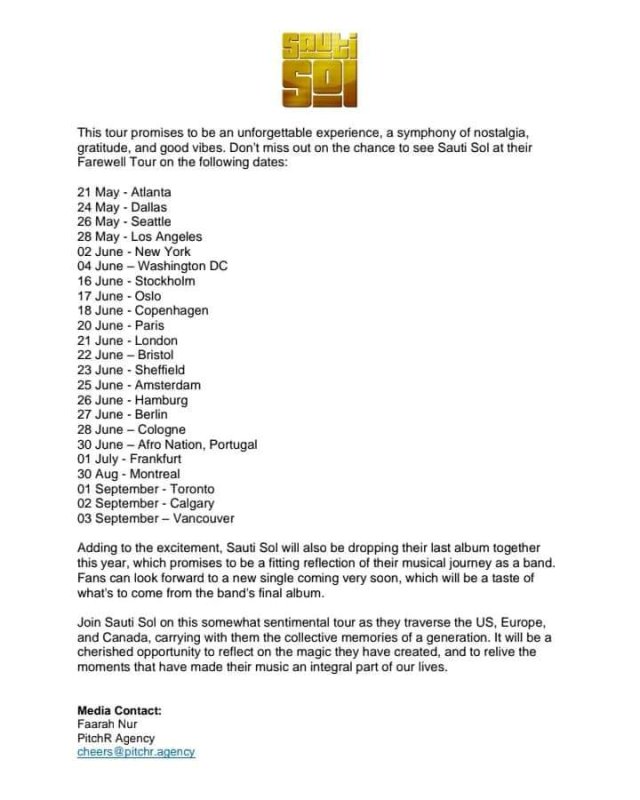 Below are some of the Kenyans reactions
Maxon Airo:
Sauti Sol wameamua kila mtu afanye mambo yake kivyake. Bien will explode, Chimano and Savara will be average musicians, fancy fingers will die a natural death.
Rajini Nicholas:
Sauti Sol breaks up because Chimano was not straight forward. Hawa wasee wamekuwa wanalazimisha Bien kuvaa kama mwanamke.
JaPrado:
Sauti Sol is taking an indefinite hiatus to focus on their individual careers. Truly the end of an era. Share your favourite song as we celebrate our best.
MetroBoomin:
Sauti sol wameachana,Close sources have reported that Chimanos decision to come out as gay has led to this separation,Bien alisema haezi fanya na msenge
JOPANGA:
Bien,Chimano,Savara and Polycarp were BETTER TOGETHER under Sauti Sol But you know what? A good Dancer knows when to leave the stage. All the Best in their Solo careers