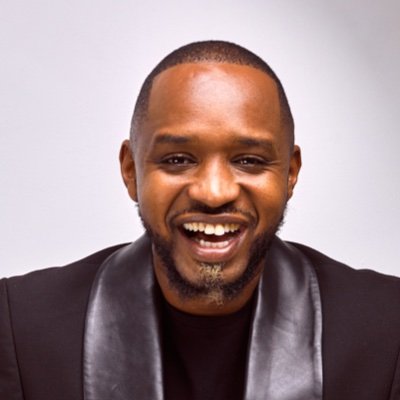 Mmeona hio Sarcasm of Boniface Mwangi after President Ruto nominated Noordin Haji as the Director General of the National Intelligence Service.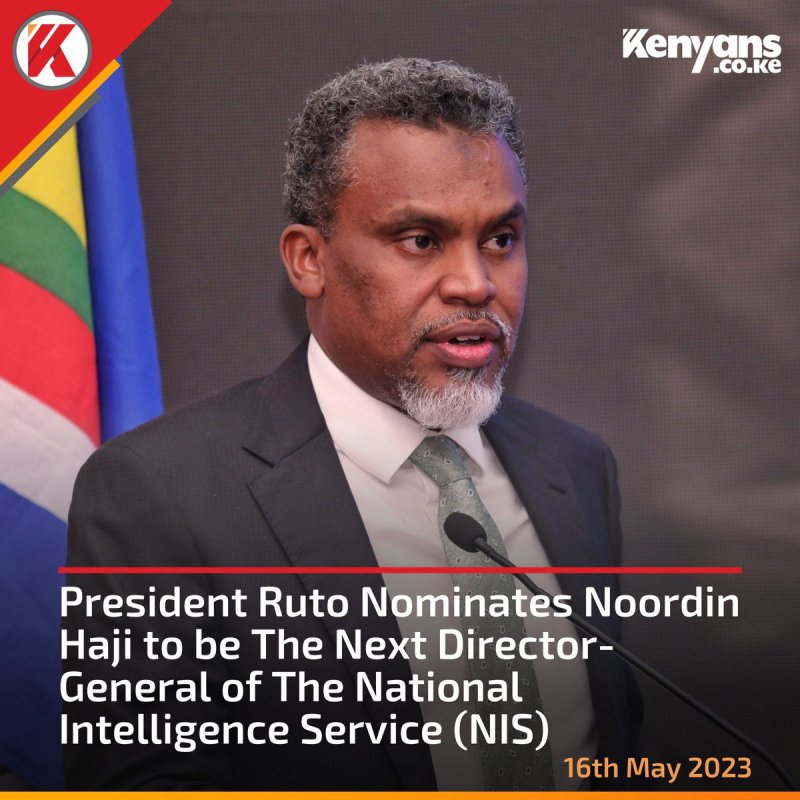 Below is Boniface Mwangi's post

Congratulations to Noordin Haji for being nominated as the Director General of the National Intelligence Service . In his five years as the Director of Public Prosecution, he ensured that big, untouchable criminals were prosecuted and jailed.

Criminals shook and feared the day they will be taken to court. He brought honour and respect to Office of the Director of Public Prosecutions (ODPP). I have no doubt that he will have the same success as the head of intelligence.

Thank you President Ruto for rewarding a successful public servant. Noordin ensured no one accused of corruption, land grabbing murder or rape was available to be appointed to Ruto's cabinet.

He ensured no one accused of heinous crime is walking scot-free. I celebrate Noordin Haji for filling Kamiti prison with big-time criminals. Noordin made Kenya safe for all. Isn't that the truth?

Check some of the reactions from Kenyans online

Mihr Thakar: The fact that people know this is sarcasm is the biggest signal on sentiment.

Osis MD:Umaemua kuchoma shule na certificates zote


Maccos:All accused are serving long prison terms with hard labour except baba yao who is Free. He joined the Hall of "Truthful Men"

𝕄 𝕌 𝕋 𝕌 𝕂 𝕌:The sarcasm in this tweet

Sups Dupaz:This one made me have little respect for Muslims if I may be honest!

Heisenberg:just like his father,he is a collaborator,he follows a strict script..it has been like this since 1960s and it will never change

Enough is Enough:I think the people of Starehe did the right thing not to vote you.

Duke Onyang'i Kipkoech: He is the first DPP to prosecute ministers, governors , drug Lords and landgrabbers successfully. Infact , most of those mentioned are serving long jail terms.


Ten Hag Cultist: Noordin Haji epitomized integrity and zeal. He leaves behind a legacy at OPP that will never be matched. Ruto's inner sanctum has noble men and women. If he was still the DPP, the contaminated sugar cartels and the likes of Amadi would love him to have final say on their files

Known Unknowns:Kitaturamba for 5 years. I think the plan is to enda cases at investigation stage.Not at the Court.

Nicholas W.Robert: This government is by design made up of the most useless or worse across the board. It shows how it's not citizens oriented rather than self-interest. Bottom up, it was, and still it is.

Mafwere_BA:That humor is very dark



BraGich.A successful tenure served as ODPP, we can't wait for his book narrating the success he achieved.

Ibrahim Mohamed Mohamud: Congratulations to him.


Marione:I thought I was reading my own things .Anyway!