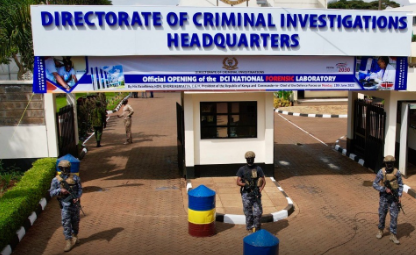 The Directorate of Criminal Investigations (DCI) has issued a public apology for publishing a series of 'fake' photos of protesters, linking them to Monday's anti-government demos.
DCI says the confusion rose from a mix up of photos occasioned by the overwhelming information that they had received via their online platforms.
On Friday mid-morning, the DCI shared random protest photos on their social media platforms, a post that included unfiltered demo photos from Burundi and others dating wayback in 2007, from the post-election violence that Kenya suffered back then.
The sleuths ordered every 'criminal' appearing on the photos to give themselves in at a nearby police station if not at the DCI HQ along Kiambu Road by end of yesterday.
The officers have gone ahead to publish afresh photos of rioters they believe took advantage of the Monday chaos to engage in violence and destroy public and private property.