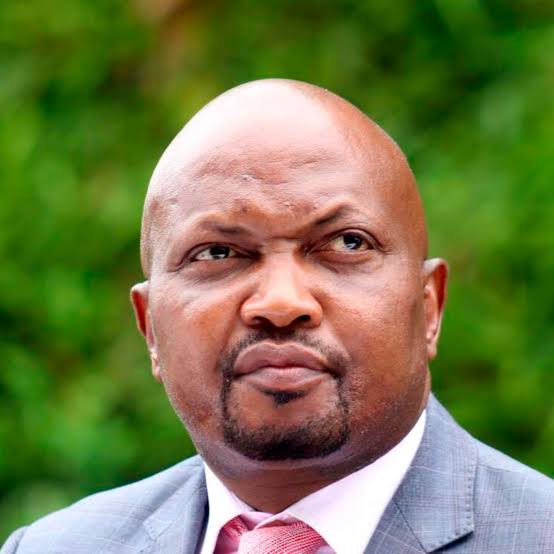 Past midnight Moses Kuria tweeted a cryptic post and later deleted it after it got mixed reactions from Kenyans.
The post was deleted as it might bring him more trouble. Below is the Post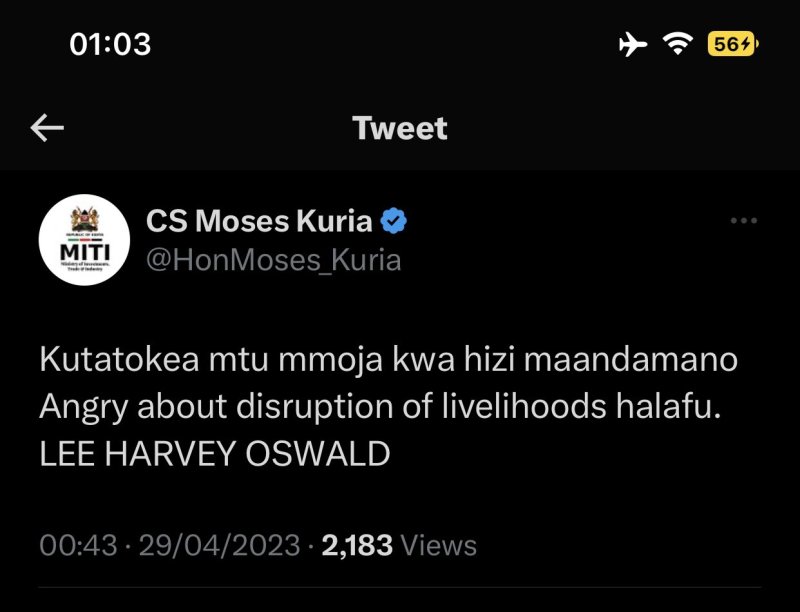 A Kenyan explained the post of Moses Kuria that was deleted.
In the middle night Moses Kuria made a controversial tweet and as expected DELETED it, but rules are rules.
The CS said that 'someone' angry about maandamano Will one day be a Lee Harvey Oswald. This was a cryptic statement.
Lee was an assassin.
Lee Harvey Oswald a U.S. Marine veteran is the one who assassinated John F. Kennedy, the 35th President of the United States, on Nov 22, 1963.
So by making that post, one can only arrive at one conclusion about what the CS meant to say.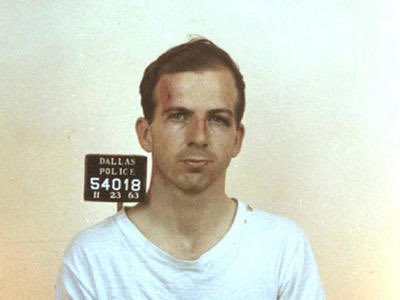 But Kuria has never shied away from the idea of a Raila assassination. Infact, 6 years ago he said Raila can as well bite the bullet, his followers will throw stones for a few days and life will move on.
Also Oswald wasn't just an angry marine, the assassination of JKF has never been fully resolved as to who was involved but Lee is thought to have worked with CIA. Assassins are always linked to a bigger organization rarely work alone
Last edited: