Oscar Sudi, MP kapseret has decided to help David Chege, 17 year old boy who attempted to fly the tycoon aircraft but later crashed it before he could take off.
Using his Social media Facebook page Sudi pleaded the police to pardon the boy and not arrest him. Instead they should hand over the 17 year old boy to him as he plans to take him to an aviation school to learn how to fly an aircraft.
"I kindly beseech the authorities to pardon this young man from Gilgil. Don't arrest him. Please hand him over to me, I will take him to an aviation school."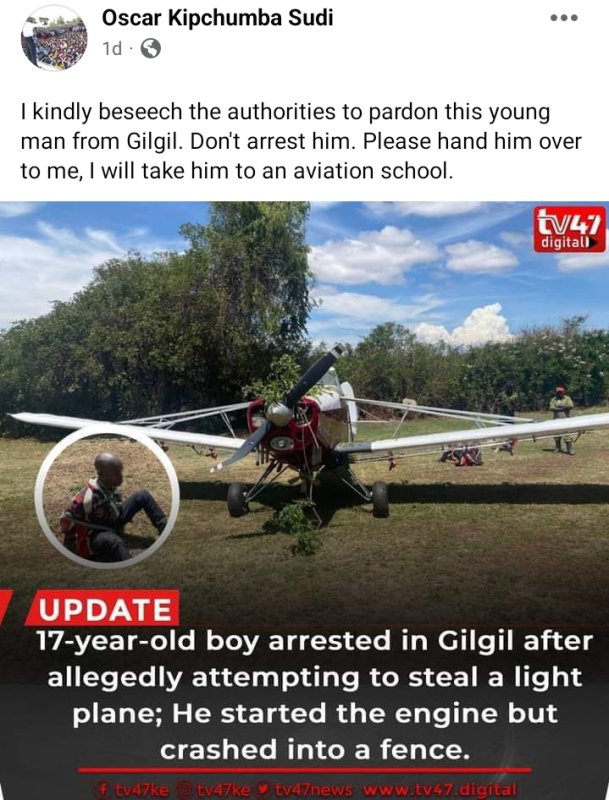 According to police report, David Chege who lives in Gilgil walked into the ranch of Peter White in Ndume area on Friday morning and boarded the light aircraft.
The 17 year old boy then attempted to take off after starting the engine but he crashed into a fence before he could take off.
"He hit the edge of a life fence and aircraft engine went off and the impact made it on its wheels. The propeller and front curling were damaged."
Police at the scene found the boy sitting in the cockpit, luckily he was unhurt.He was later arrested and taken into custody.
Last edited: