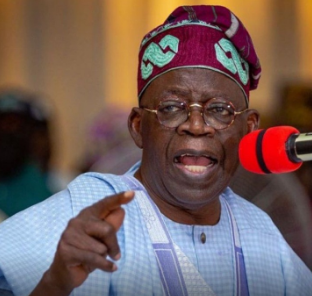 Nigeria's President-elect Bola Tinubu expected to visit at least three global destinations to 'rest' from the tiresome presidential campaign and also plan the transition program.
Nigerian press confirm that Tinubu flew out the country through Lagos, and is expected to visit Paris, the UK and later Saudi Arabia for Umrah (Lesser Hajj) and the Ramadan fasting.
An official statement from his office reads in part:
"After a very exhaustive campaign and election season, President-elect, Asíwájú Bola Tinubu, has travelled abroad to rest and plan his transition program ahead of May 29, 2023 inauguration. He is expected back in the country soon."
Initial reports had indicated that Tinubu suddenly fell ill after the vigorous campaigns and was flying abroad for medical attention, a statement his office has termed false.
Tinubu won the February 25, 2022 disputed presidential election with at least 8.8M votes, from the 25M people that voted, in a country with over 93M registered voters.