Sanaipei Tande is trending after she posted her photos online that left Kenyans with Mixed reactions, some drooling over her georgous body and some criticizing her dressing based on her age as she isn't in her 20's anymore

Below is the Post she posted on Twitter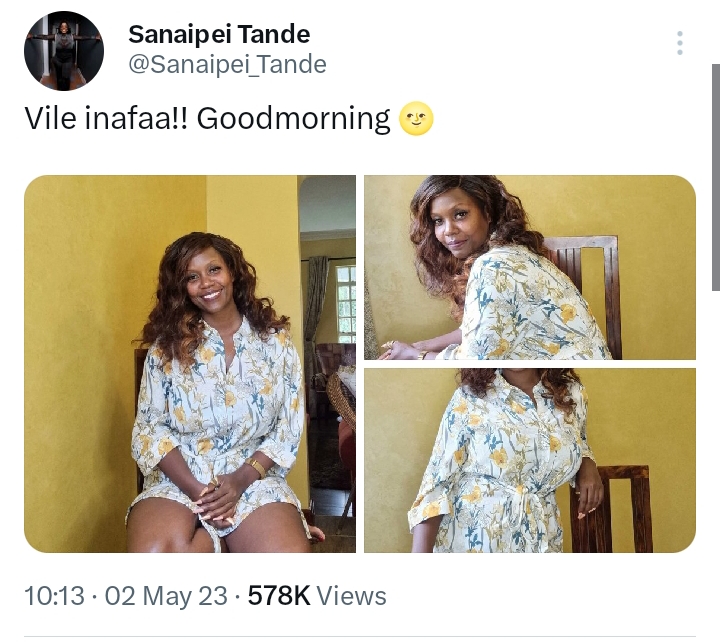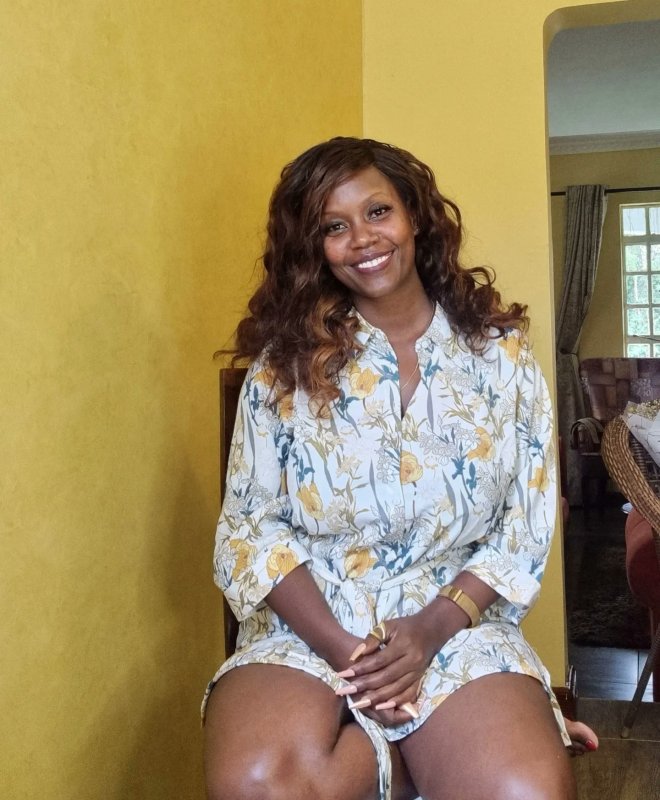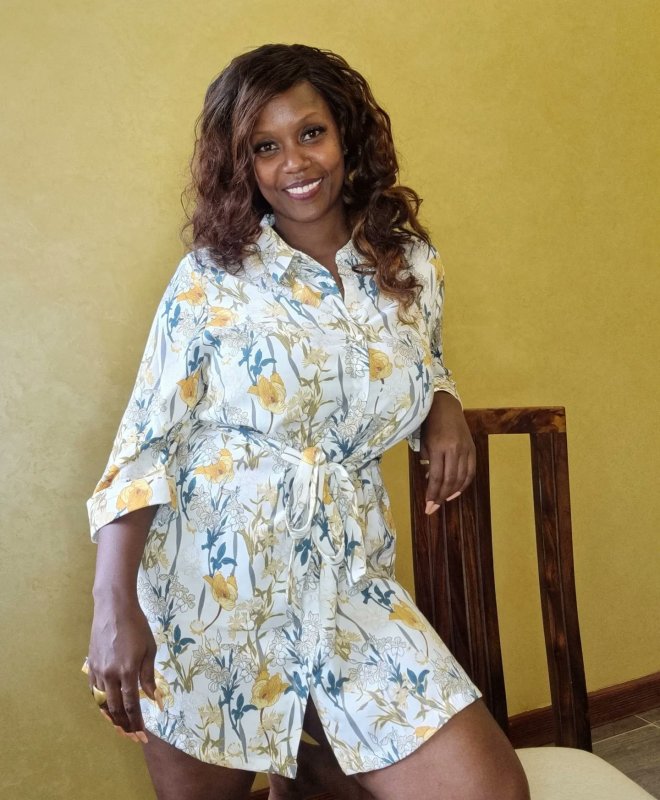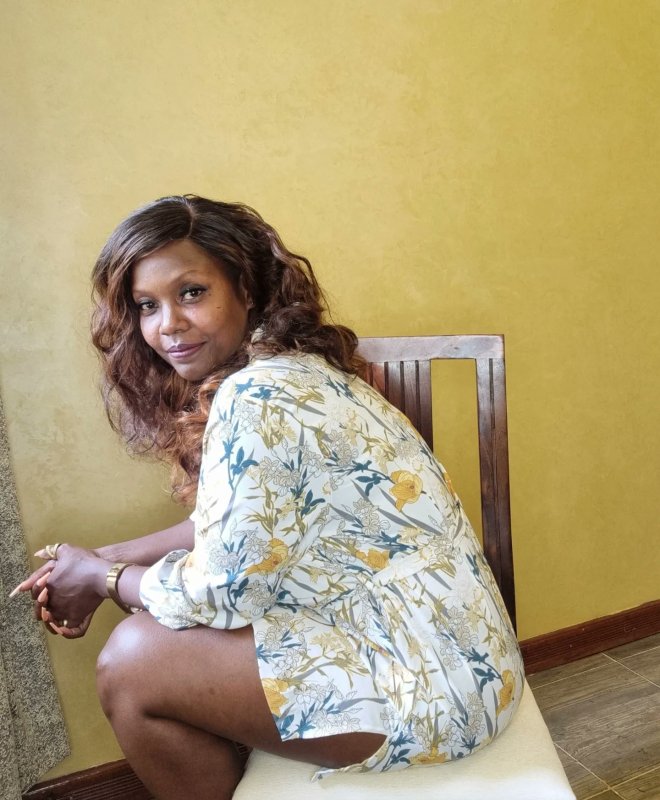 Below are some of the reactions from Kenyans.

Emmanuel Swaka: Sanaipei Tande should now respect her age, stop posting her thighs and exit the market.

Book Ten:At 47 years, sanaipei Tande should stop posting unpleasant semi-nude images and retire respectfully like Avril. Find someone and settle, hata Kama ni Asamoh. Also she can start an institution and nurture young talents. We appreciate your contribution in the music industry.

Rajini Nicholas:I have known Sanaipei Tande as one of the best actress and artist in Kenya for long. Just like Churchill, it is time she starts mentoring young people and stop posting those thirsty traps.

Asamoh_: @Sanaipei_Tande your merchant days are long gone. Exit the market for more younger and petite generation. You can't be posting thirst traps at your age.

Sholla_adam:Sanaipei Tande is a good example of what happens when ladies are told to focus on career and not think of children & they follow . Now at 47 posting nud3s At 47 respect uaself

Babu:Sanaipei Tande is just 38 years Nyashinski is 42. My point is women are like a packet of milk, they have an expiry date. Men are like a bottle of wine, they increase in value as they age. Don't argue with me.


ALLARICK:Sanaipei Tande thinks she is still in her 20's keeps on posting herself for assurance. Anyway akinipea namwaga mpaka Amino Acids


Eduhmaks:Woii my favourite female artist Sanaipei Tande. Old is Gold, I can assure you that i listen and mixx your songs everytime. That sweet voice you recorded for us will never diminish. Zeeka polepole mamii

AdanZamuh:Sanaipei Tande ni kama akubali ametoka soko

Parody:You ask yourself why Sanaipei Tande trending. She is a Kenyan single woman who need a man of anytime so long as he can deliver for her rosecoco. She's also a musician

Lydia Warui:Sanaipei Tande has grown old like fine wine,I like how she has tried to maintain herself

Nyina wa Mûrîgî na Mwaura: So women aren't supposed to age or what's it with guys bashing Sanaipei Tande?

CEDRIC KIPLAGAT:This lady @Sanaipei_Tande is beautifully and fearfully made. She is a lady of her own class. She deserves all the respect. Do not be intimidated Sanaipei Tande. Na kama radi ya taa imechemka tutaipoza kwa maji.

ManuuKenya:Abel mutua and I had the same crush on sanaipei tande, but unfortunately I hang my boots. Abel I wish you the best bro.

Eli: People in comment section are way out of their line, I mean everyone definitely will get old just let people do whatever they want at their respective ages some even dont get to that age, they die early, so let her enjoy her age in what way she sees fit for her

Laden:Saa hii ndo reality inahit Sanaipei Tande haamini huyo ni yeye kwa hizo picha

THE NAIROBIYAN:Kuongea ukweli sioni makosa na hii picha ya Sanaipei Tande Her dress her choice buana

Tingizamti:Sanaipei Tande is giving kenyan men sleepless nights

Brian O:Sanaipei Tande should not have posted those images on this app. Anaambiwe ukweli straight. Maina Kageni sahii anasema I dodged a bullet

Arap Limo:Sanaipei Tande amefika menopause and not yet married.

Gadhee:Just so you know Most of them females slandering sanaipei tande wakaambiwa watake photos bila make up watupostie hii mtaa wanaenda missing for days.

Sholla:There's this song that says without children u will end up lonely Children will always keep u happy once at 50 years plus Anyway I used to like your songs Sanaipei Tande

Captain Kipkorir:Age is irreversible. Accept that you are old. Stop competing with your grandchildren.
Last edited: